MIG Senior VOIP and Genesys Engineer
Manpower Pooling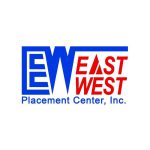 POEA Job Position: MIG Senior VOIP and Genesys Engineer
Location: Saudi Arabia
MAIN RESPONSIBILITIES & DUTIES
Responsible for Managing and operating all Cisco & Genesys contact center and all related solutions and IVR software and third-party related application integrated with Cisco & Genesys contact center.
Managing daily operational work on Genesys components.
Providing maintenance and technical support for Genesys systems and implement change in request if needed
Monitoring and analyzing the quality of voice and data loss on the network.
Generate out of the box reports and Configure and customize business requested reports.
Assisting in technical documentation related to the project (SoW, Design doc, As-Built..etc)
Assisting in gathering the requirements from the customer and turning it into a requirement document.
Opening cases with Genesys support including describing issues, collecting logs and providing all required information.
QUALIFICATIONS & PROFESSIONAL EXPERIENCES
BSc/BA in Computer Science, Engineering or a related field.
Genesys Cloud certified.
General work experience in the Contact center/IPT field for minimum of 3-5+ years.
Having Collaboration & Audio Video Skill set is added advantage
Experience with CUCM, CUSP, vGS, PGS, ICM System Administration,
Genesys Pure Engage Contact center system experience including (Configuration Server, SIP Server, MCP, GVP, Reporting. and Recording)
UCCE Advanced Scripting, UCCE Advanced Reporting.
Responsible for Change request, new features enablement related to Cisco & Genesys Contact center implementation related to new
Cisco & Genesys Contact center features including minor & major upgrades.
Must have Operations experience in the following areas: Cisco UCCE, CUCM, HDS, Agent PG, CVP PG
Media Routing PG. CVP OAMP, CVP Should have CCVP Certification or similar certificate.
Linux experience and Active Directory and LDAP experience Experience in Java SE is a must and Java EE is a plus.
Strong experience with Oracle DB and SQL. Solid experience in software development life cycle.
Very good English – written and spoken.
EMPLOYMENT TYPE