Staff Nurse
POEA Job Order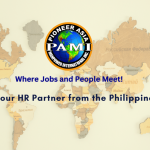 Pioneer Asia Manpower International, Inc.
· Maintain a safe and clean environment to the patients in hospital wards.
· Perform patient assessment and appropriate interventions for effective patient's outcomes.
· Coordinate patient care and provide quality nursing care for an assigned group of patients.
· Perform nursing procedures and treatment based on your specialization to meet the general comfort and well being of the patients.
· Demonstrate competency in clinical nursing knowledge and skills
· Assists doctors and attend to emergency calls whenever necessary
· Other related duties to be assigned in the hospital
Compensation Package
Basic Salary
Housing Allowance
Annual Leave