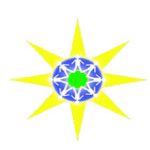 1st Dynamic Personnel Resources Inc.
License Validity:
September 13, 2022
About the Company
1st Dynamic Personnel Resources Inc. is a rapidly growing, government-licensed manpower recruitment agency dedicated to bettering people's lives by providing career opportunities in Asia and the Middle East. Our company is based in Manila, Philippines, and we have a growing, satisfied, and contented clientele engaged in land-based jobs. We intend to have partners and/or offices in key Asian cities.
1st Dynamic Personnel Resources Inc. is dedicated to connecting the labor market and overseas job opportunities by building capillaries of equitable, efficient, and dependable services that are thoughtfully designed to foster camaraderie and promote excellent and globally competitive Filipino workmanship.
Recruiting is not a core competency of most businesses, but it is at the heart of what we do. We serve a wide range of positions and industry verticals as an extension of your recruiting department. Our specialization in these areas significantly expands the employee pool from which you can choose, including both active and passive talent.
1st Dynamic Personnel Resources acts as a virtual extension of your human resources organization, sourcing, screening, and managing the most qualified professionals for both long-term and short-term projects. You gain immediate access to qualified, pre-screened talent that will have an immediate impact on your organization, while still maintaining the flexibility needed to respond to changing business conditions.
Visit Agency official website: click here