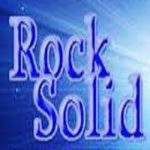 Rock Solid Manpower Network & Consultancy
License Validity:
July 25, 2023
About the Company
Our Company, Rock Solid Manpower Network and Consultancy, Inc., is a highly reliable Philippine overseas placement agency. We provide superior overseas employment solutions that will fit to your every needs.
We guarantee the highest degree of competence, experience, and expertise in a wide range of services, concerning the overseas employment of Filipino workers. Learn more about the structure of Rock Solid, our vision, mission and commitment to the industry. Our history, affiliations and achievements may well speak for itself with an excellent track record with the Philippine Overseas Enployment Agency.