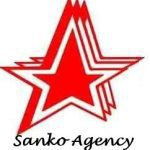 Job Description
– Knows how to do painting and other tools for painting and a painter
– INTERNSHIP PROGRAM bound to Japan.
– Must know hot to combine colors or paint
Qualifications:
– A minimum of 1 year(s) of working experience is required.
-Candidates must be a Vocational Diploma / Short Course Certificate holder in Others or similar fields.
– Knows how to do painting and other tools for painting know how to
paint
– Must have at least one (1)year experience in the said position. Must
have valid passport and PEOS. Strictly NO TATTOO for first time to work in Japan.
Additional Information:
– INTERSHIP PROGRAM
– 5 YRS CONTRACT PROVIDED THAT TRAINEE MUST RETURN TO
HOME COUNTRY FOR AT LEAST 1 MONTH
– BEFORE THE START OF THE NEXT TRAINING
– 3 YRS (INITIALLY WITH 1 YEAR VISA AND ALLOWABLE EXTENSION TO
2 YRS
– 1 YEAR VALIDITY OF TECHNICAL INTERN TRAINEE VISA
– REQUIREMENTS: MUST REPORT in the office to personally submit
your application and for assessment from Monday to Friday, 9am to 4pm only
– Bring your updated resume, 2×2 picture white background and
photocopy of valid passport, PSA Birthcert, NBI, PEOS & ERegistration Cert(https://peos.peoa.gov.ph/) and trade test/NC II is an added advantage.
Principal / Employer: AIWA COOPERATIVE ASSOCIATION
POEA Registration / Accreditation No.: 10355026
Principal / Employer Address: 373 2205 HAKATAEKI-MAE, HAKATA-KU, FUKUOKA CITY, FUKUOKA- PREFECTURE, JAPAN
Placement Fee: This job has no placement fee.