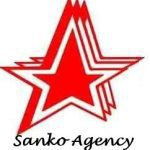 Sanko Employment Solutions Incorporated
License Validity:
August 5, 2024
About the Company
POEA jobs in Japan, Asia, the Middle East, and North America.
Sanko Employment Solutions Incorporated is a privately owned and duly licensed Philippine land-based recruitment agency.
A team of experienced professionals manages and runs the company, which specializes in providing specialized manpower to a variety of industries.
Sanko successfully handled placements at all levels in all departments of the Company's major client, Japan.
Sanko is a leading recruitment agency in the Philippines that supports various industries for our major clients in Japan as well as other companies in North America, the Middle East, and Asia Pacific.
Take pride in completing every job order professionally, with integrity, passion, and dedication to our clients. Always be prepared, and always strive for greater efficiency and innovation.
Sanko provides POEA jobs in japan, Many more years of collaboration with foreign employment providers and internal parties who have remained supportive and confident in the organization, providing more opportunities to all qualified Filipino talents looking for work abroad.
Full-Service Recruitment (From Job Specification To Placement) Sanko Employment Solutions will handle and manage the Recruitment & Deployment process from the Client's Job Requirement to the Deployment of Worker(s).
All foreign principals/employers who wish to hire Filipinos must first obtain accreditation from the Philippine Overseas Employment Administration (POEA),