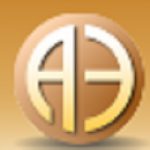 Aram Enterprises
License Validity:
October 6, 2023
About the Company
Aram Enterprises Inc. is a pioneer in the Recruitment Industry with an impeccable record and "Excellent" standing with the Philippine Overseas Employment Administration (POEA), its Employers and workers. We specialize in deploying professionals and skilled craftsmen in the Middle East, Africa, Europe and Asian countries.
Aram Enterprises Inc. is a dynamic and diversified Agency that supports numerous reputable Companies of all sizes spread in various industries which reflects our depth and versatility. This was designed to widen our market, withstand the cyclical nature of some industries, take advantage of surging sectors and spread the risks and uncertainties. Our professionalism, honesty, Integrity, commitment to Employers and its Workers are beyond reproach.
We abide by the highest standard of ethics, our willingness to take on big challenges and see them through, our competency and expertise, efficiency and effectiveness are examples of what a Recruitment Agency should be. Simply put, we are an Agency emulated by most Agencies.
Loyalty to its Employers, service to its Workers, and ability to work under extreme pressure are the cornerstone of this company. We have been tested and proven to provide only the best trained and most qualified workers.