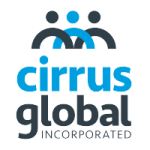 Cirrus Global Incorporated
POEA License:
POEA-166-LB-091219-R
License Validity:
September 15, 2023
About the Company
Cirrus Global Incorporated is a registered business with the Philippines Overseas Employment Administration (POEA).
Cirrus Global's experienced team has been successfully deploying candidates around the world for over 15 years.
We specialize in recruiting, training, and placing highly qualified Filipino candidates in the best jobs all over the world.
Connecting exceptional talent with exceptional job opportunities.
For many years, our Manila-based team of experienced recruiters has been deploying highly skilled workers abroad. We excel at sourcing and matching talent based on specific job profiles. We have sent skilled workers to Australia, Ireland, New Zealand, Papua New Guinea, the United Arab Emirates, the United States of America, and Vietnam.
Cirrus Global Incorporated founded in 2002, has over 15 years of specialized global placements in Health Services, Automotive, Mining, Construction, Engineering, and Education.
With a team of over 40 people, including recruiters, trade skills assessors, trainers, and English teachers.
Our expansion is based on our reputation for providing Overseas Filipino Workers (OFWs) with a name they can trust, which is built on strong ethical foundations.
Cirrus has been approved by the Philippines Overseas Employment Administration (POEA).
Cirrus Global Inc has developed a comprehensive 9-step process to ensure that the process is completed correctly from beginning to end.
Visit Agency Official website: click here