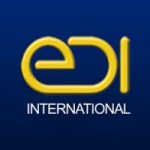 EDI Staffbuilders International, Inc.
License Validity:
June 20, 2026
About the Company
EDI Staffbuilders International is response to a rising demand for Filipino engineers and other professionals in the Middle East, EDI-Staffbuilders began in Bahrain in 1978 with modest beginnings, drawing inspiration from the success of our parent company, John Clements Consultants Inc. (the pioneer in Executive Recruitment in the Philippines).
We started off with just three employees, including the late Mr. Leocadio Dominguez, the company's owner and founder. He was a successful corporate executive, CPA, and Harvard Business School graduate with an MBA. Today, we are the market leader in the Philippines for foreign recruitment.
EDI Staffbuilders International are now the only international recruitment consulting company in the Philippines with offices also in Saudi Arabia, Indonesia, and the United States of America, our knowledge and skill in the search, recruitment, and placement of candidates is distinct and well-founded.
Additionally, we collaborate with reputable recruiting consulting firms in countries including Japan, Australia, Singapore, Malaysia, Vietnam, Indonesia, Europe, Africa, and the United States of America.
Our approach of visiting the country where we send job prospects for employment so we can make sure they are honestly, gainfully employed and protected is another competitive advantage we have. In a similar vein, we regularly visit our clients at their places of business to completely comprehend their actual needs and, when appropriate, offer the finest guidance at no additional charge.
Our computerized talent bank is frequently updated and comprises a large number of active talents, enabling us to quickly offer our clients benchmark job descriptions that are indicative of any market-available industry.
We are more than prepared for globalization thanks to our broad range of recruitment experience and proactive interactions with only the top multinational businesses in each sector. Since we can now look for and locate jobs not only for Filipinos but for other different types of nationalities like Americans, Europeans, Africans, Australians, Middle Easterners, and Asians, our understanding of the recruitment sector extends beyond the limits we confront locally.
Where there was no market, we dared to create one! We now have a complete understanding of the recruiting industry everywhere in the world thanks to our travels and daring examination of a larger range of potential target markets.
Because of this, we are certain that we can offer each and every one of our clients the best recruiting consultancy services available.
Visit official website: click here